If you think about how many women use skincare products every day, it would be one hell of a number. I for one am obsessed with skincare and beauty regimes, it's one thing in life I'm super strict on, as I treat my skin and beauty regimes as the biggest investment. If you follow me on Instagram, you'll see my Instagram Stories are often littered with my cleansing routine, makeup hacks. acne and pigmentation treatments and everything in between.
I don't pretend to be the most eco-friendly, sustainably driven beauty fanatic out there. But, I'm conscious about it more than ever before, and I believe anyone who has a following either on social media or a reputable blog should ideally give tips and advice on how to become more sustainable when it comes to beauty.
If we don't, resources will easily be depleted. The waste will simply pile up not only across the UK but globally, meaning that now more than ever, people need to be aware of the switches they can make to have a more sustainable beauty regime – without sacrificing quality.
The worst mindset is those of 'I won't be here to see the damage'. Sustainability and eco-awareness is about giving our future generations their own ability to produce their needs. The only way we can do this is by taking care of our planet now, being cautious and aware, doing our bit to make sure resources can be reused and that the world isn't completely filled up with plastic waste.
I'm forever learning and making small steps. I'm no where near perfect with this, but I'm making it a project. If you want to get involved too and be more aware, here's some tips on making your beauty routine more sustainable and eco-friendly.
Do your research before you buy
Make a conscious effort to know the different brands out there, and what each one stands for. Some are vegan friendly, some cruelty-free, some sustainable. Learn which ones favour biodegradability, and which ones refuse to use plastic packaging.
Research how they source out their raw materials. It can be a minefield out there, so I'll share some examples in this post about some of the products and brands I've switched to which I've found to be a great step forward.
Biodegradable Wipes
Face wipes are the worst for building up waste across our planet. May of them sit on our Earth's surface and don't naturally waste away. However, many people rely on face wipes and wipes in general for cleanliness and ease, so luckily, there are a few biodegradable brands that have now launched.
NIVEA Biodegradable Cleansing Wipes are my first recommendation. These are made with 100% renewable plant fibres and are readily biodegradable, so you don't have to worry about how they dispose into the Earth. They are super kind and gentle to the skin, enriched with Organic Aloe Vera to remove makeup from the face, skin and eyes. Plus, being loaded with Organic Aloe Vera means the skin is provided with refreshing moisture every time you cleanse.
However, remember that even when using biodegradable wipes, you still have to dispose of them propeely. No toilet flushing – these will still clog up your drainage and cause further environmental problems. The simple solution is to just dispose in a bin.
You can purchase the NIVEA wipes at a range of places, including Boots and ASDA.
Choose natural ingredients where you can
Most skincare, haircare and makeup products possibly contain chemicals that may pollute the environment. It's an easier, faster and more affordable way for a lot of brands to create an effective product.
However, natural ingredients can work just as well – if not more effective. They can be more timely to create, more effort goes into the sourcing, and sometimes, they can be more expensive to produce.
Where you can, try to avoid brands and products that contain parabens, formaldehyde, sulfates, and other similar ingredients. You could even have an allergy to some of them, but overall they are detrimental to your body and the planet.
Some brands I love include Beauty Kitchen and Balance Me. Some of these have ranges that are over 95% natural instead of 100%, but at least it's a step forward in the right direction.
Avoid single use plastics
Reducing plastic use across beauty products is one of the first steps many people can take to becoming more sustainable. After all, plastic can take hundreds of years to disintegrate into the Earth, and the problem has built up massively in recent years.
Something to be wary of is buying products with microbeads or glitters. These are literally teeny tiny pieces of plastic that may do more harm than good, for two reasons: one, they sit on the Earth and cause pollution, no matter how minuscule they are, and secondly, some of these pieces of plastic make their way into the gut of marine species, who try to eat them, causing death of animals.
Look for ground coffee bean scrubs or make up with mica powder. I for one use acids for exfoliation, like Salicylic Acid and Glycolic Avid, which don't come in gritty formulas anyway. These shed away at dull skin without having to use any microbeads.
On this point, look at recyclable plastic if anything, although glass, silicone, paper or card packaging it always preferable for your beauty products.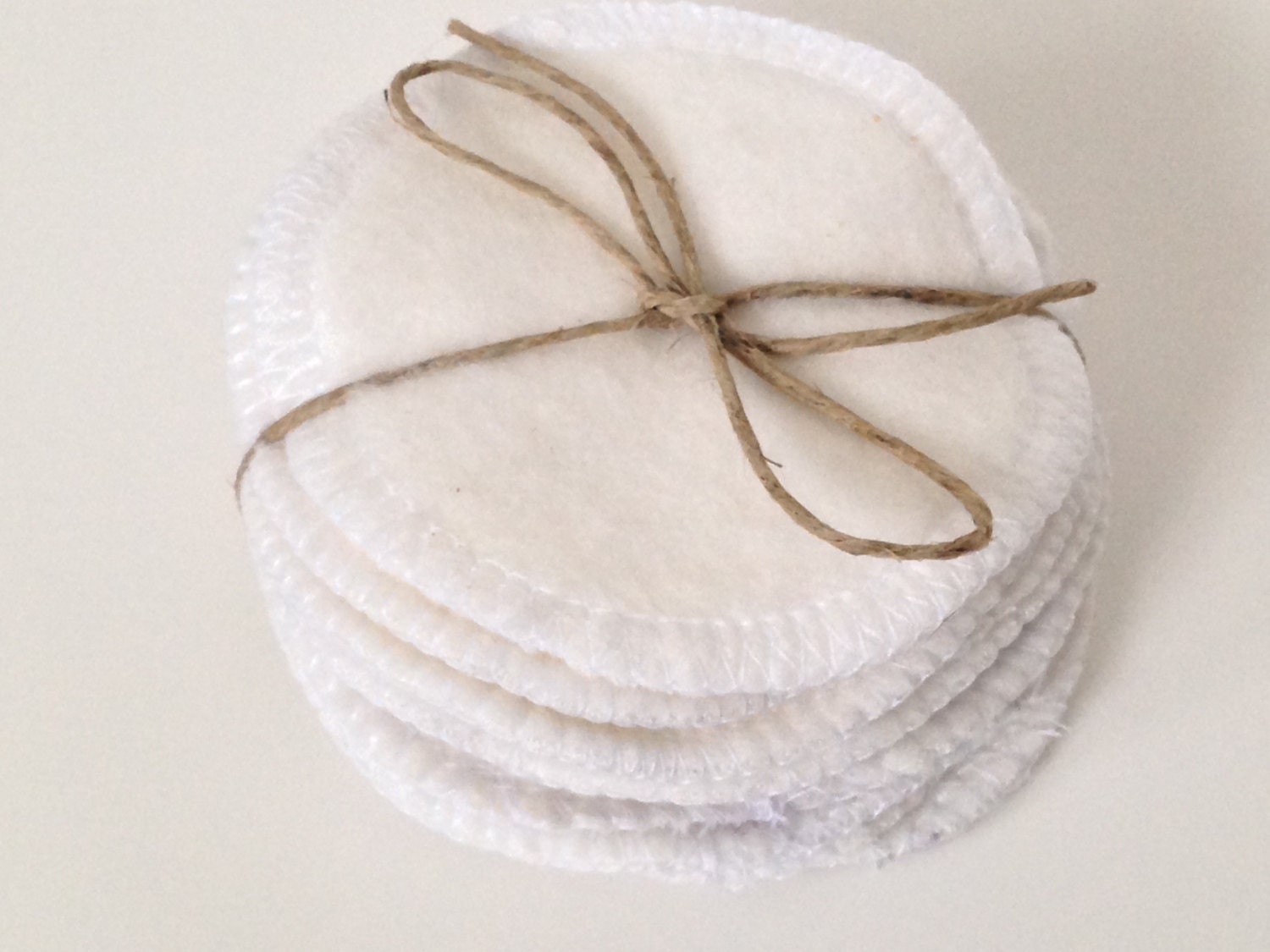 Reusable cotton pads
It's been 'the norm' for a long time to reach for cotton wool balls or cotton pads when applying your toner or any liquid product. But think twice the next time as it takes thousands of liters of water to produce one kilogram of cotton.
One of the easiest ways here is to use your hands to apply liquid makeup removes and toners, and wash off with water. But I know that's easier said than done – sometimes we just like the reassurance and ease of wiping away our faces with a cotton pad soaked in micellar water.
You can now get reusable face pads, which just need to be washed every few uses, and perform just as good – if not better – than cotton wool pads. Yes, it's more effort. But the money you'll save is also worth it, alongside contributing to helping our planet. You can also invest in a couple of high quality muslin cloths too, and make sure you wash these every few uses again, too.
Reuse what you can at home
Think of ways on how you can reuse and repurpose products, long after they are empty. Sometimes it's worth investing in glass jar skincare packaging, where the glass jar can be re-used to store reusable face pads, hair bobbles, hair grips or all kinds afterwards.
So there you go, just a few ways I'm trying to be a lot more responsible with my skincare and beauty regimes. As mentioned above, I'm definitely not perfect with this, and I want to try and be more 'on it' with leading a more eco-friendly, sustainable life. But starting off anywhere is better than not trying at all…